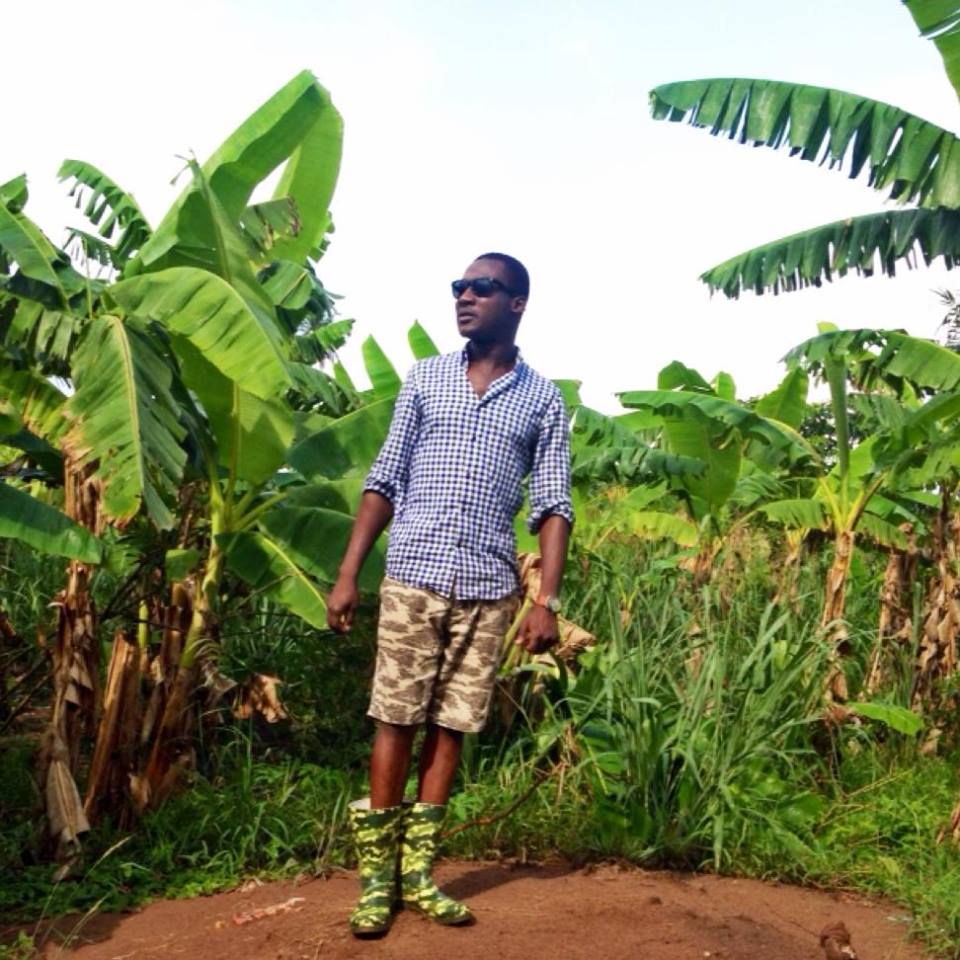 Africa is abounding with a lot of fiction, fairy tales, and myths. This includes the following: "if you pound an empty mortar with a pestle, you are crashing the head of your parents." Another is: "Africa is one country." And the most disheartening of all: "if you want to hide something from the African, keep it in a book."
But the following about Africa are however proven facts: "there are currently almost 300 million hungry or undernourished people in Africa." Research shows: "more than 200 million young people between the ages of 15 and 24 are jobless in Africa, and the figure is even higher when you speak of underemployment". And finally, "agriculture remains the sector with the largest potential to help create wealth and lift millions out of poverty on the African continent if it is pursued vigorously." The final point is true because the continent has the most productive farmlands, and the best weather patterns you will find anywhere in the world.
But unfortunately, in sub – Saharan Africa, the profession suffers an image problem, and its choice as an unemployment opportunity even in the absence of white colour jobs has been difficult for a lot of young people. The very fact that a school boy or girl who misbehaves in class is punished to go to work on the school farm, discourages a lot of them from choosing careers in the sector when they grow up.
Every year, residents on the continent spend more than 50 billion US dollars importing food from Europe, Asia and America. This created some of the wealthiest millionaires in the world there, while young people bite their fingers here.
As Thomas Edison once said: "opportunity is missed by most people because it is dressed in overalls and looks like work." That is what appears to be happening to a lot of our young people on the continent, when it comes to agriculture. But certainly not David Asiamah, founder of Ghanaian based agro-focused entrepreneurship group, Agro Mindset.
I first met David when I was a second year agricultural student at the Kwame Nkrumah University of Science and Technology. I was sitting in the computer lab behind my laptop, doing some research. Then he walked up to me, said hi, and asked if I was logged onto Facebook, to which I responded in the affirmative. Then he told me his organisation is engineering a "Green Revolution" in Africa, which would make the continent self sufficient in food production and provide jobs for all youth who need it. So he wanted me to follow their work on social media. Then he used my account to search for his organisation's Facebook page, and liked it, so I became a follower. He had started the group freshly.
Then I came to understand that Agro Mindset promotes the engagement of youth in agriculture by helping them acquire knowledge and skills to meet career and contemporary industry expectations. The organisation does so by running a model production farm in Kumasi, a vibrant agriculture education outreach programme, and logistics services to assist promising young farmers and new small-scale farm entrants, to have effective links to market.
For me, the very idea behind the establishment of Agro Mindset was more than attention – grabbing. And I was clear in my mind after reading about Agro Mindset  that it represents the sign post to a better tomorrow for millions of young people on the continent.
But I also knew that if he is to succeed, he would have to do more than just 'take a stroll in the park'. I knew, and I know he knew too that there would be a mountain of challenges to surmount; ranging from fixated and never changing negative attitudes towards agriculture, to bureaucratic bottle necks that have vowed to resist the tide of progress every step of the way.
But David has remained highly spirited through it all. With his underlying conviction being; "if we believe in ourselves and our ideas, and we work together, there is nothing we cannot achieve".
A few years down the line, Agro Mindset has achieved so much. The farm is a bigger one now and flourishingly fresh ideas have taken center stage in the group's work. Agro Mindset's targeted approach reaches out to the youth in formal education and also those outside the traditional educational bracket, in cognisance of their vast potential. Its specialist seminars and workshops have reached over 7000 till date. Additionally the group has innovatively bridged the interest deficit by creating Garden projects for primary schools to promote interest in agriculture at an even earlier age. Today' Agro Mindset prides itself in matching their outreach with avenues for practical hand-on learning and business development and aims to establish a world-class model sustainable farm and are already on course.
When I sat with David on the group's farm at Nwamase in the Ashanti Region on a tree stump that almost tore my trouser, the inspiration that his voice emitted stirred up a certain sense in me that all hope is not lost for our country and continent.
 "Our poultry farm has produced almost a million eggs in the last year alone and this is testament of a working model, and a compelling success story of the youth's engagement in agriculture," he said.
"Our future outlook is to adopt more innovative, cutting edge technologies to produce animal feed, manage waste, and construct solar power plants. These would further set us apart from the African norm," he added.
The story all the way to where he is now has not been a "smooth sailing" and "roller coaster" riding. David started Agro Mindset when he was still an undergraduate student. The trouble of having to juggle the pursuit of academic work with guiding the building of an institution pursuing a novel goal was certainly not an easy task.
In a world that is rewarding the acquisition of knowledge more than anything tangible and intangible you can think of, David has remained uncompromising in his believe that there is nothing more satisfying in the pursuit of one's goal than personal development. A lesson I took very seriously.
Between 2009 and 2014, David spent over 52 weeks at different periods as an intern on one of the promising and conservation farms in the United Kingdom; Vine House Farm, learning new skills both in agricultural production and marketing.
"This was a significant eye-opener for me as I appreciated first-hand the scale of mechanised commercial farming, and more importantly the involvement of the youth! The involvement of the youth was a proof of my dreams for Ghana," he noted.
This is where David's story gets even more interesting. He subsequently did his postgraduate studies at the University of Reading, UK. Upon completion, several were the offers he received to take up jobs with international organisations, which off course remain the dream of a lot of young people who have freshly completed school. But he turned down the many job offers and returned to Ghana to start a farm, and expanded it into a chain of companies. Firm in his mind that the greatest testimony he can give to inspire young people to follow his lead and carry them along to pursue careers in Agric, would be for them to look at his humble beginnings and inspire themselves to greatness.
David appears to have bigger dreams for this country, our continent as a whole, and its teeming youth, more than anything I have ever seen, heard or read anyone champion.
As indicated, the continent spends more than 50 billion US dollars importing food every year. David's dream is to create a continent where the youth would take up the mantle of food production to make the continent food secure, and through that create wealth for locals and possibly eradicate unemployment.
Despite the fact that agriculture is the mainstay of Ghana's economy, it remains unattractive to tertiary and school leavers as a professional or career choice. This includes over 80% of the 10,000 trained annually in the Agriculture Departments of various universities; threatening the sustainability of the sector over the long term. Creating the right image and interest in Agriculture is timely, given the benefits of food security and equitable economic transformation that are drawn from sustainable agriculture. That is what Agro Mindset is seeking to achieve. Investing in the future of people, creating jobs in a time of unemployment, and lifting people below the poverty lines high above.
"I am confident of the critical role that my leadership of youth in agriculture plays in sustaining the fragile sector, and the potential to impart knowledge and skills to other youth keeps me motivated. I go about my work filled with pride and honour as a young Ghanaian farmer," he said, as we rounded up our conversation
More grease to your elbows, David.